Are you looking for vector design CNC  files for your CNC Machine / Laser Cutter / Plasma Cutter / Waterjet or Metal laser?
We can help you to download CNC Files in Seconds, You can use these files in your CNC Wood Cutting machines, laser cutting machines, plasma cutting machine, etc

CNCriver has 16 categories which are the following,  we will add new categories and files every day.
CNC Files Download Catagories (DXF Files)
You can find both free Dxf CNC files and premium CNC files, free files you can download instantly.
Upcoming Catagories
Military
Calendars
Business Cards
Organizers
Lamps
Gifts
Wedding Cards
Birthday Gifts
If you don't find your required file in any of the categories then send your requirement to us we will deliver the file in your required format (SVG, DXF, CDR, etc)  in 24 Hours for a reasonable price.
What is DXF File? Why We are giving only DXF Files?
DXF is a file type by Autodesk Autocad but nowadays most of the machines and Softwares supports these file type ,it is the common file type among CNC Machines, Laser Cutting Machines, Plasma Cutting Machines and Fiber Laser Cutting Machines
How to Design a DXF File for CNC or Laser Cutter?
You can use a lot of designing Softwares like Autocad, Coral Draw, Google SketchUp, Solid Works, Fusion 360, etc
I will explain some software for designing files for your CNC and laser cutter machines
 DXF Vector Designing Softwares 
Tons of Softwares are available in the market but I am going to explain some popular programs 

1. Coreldraw [Popular]
Coreldraw is very popular among designers and its file format is ".cdr" you can design / import /export DXF Files in this software, The current version is Coreldraw Graphics Suite 2019.
Link: https://www.corel.com 
Software Type: Paid, Trial Available 
File Format: ".cdr"
Supports: Windows / Mac
2. Inkscape [Free / Opensource ]
Inkscape is free and opensource 2D vector design software developed by Software Freedom Conservancy, USA .
Software Type: Free
File Format: ".SVG"
Supports: Windows / Mac / Linux
3. Autocad [Popular]
Autocad is from the Cad giant Autodesk but it is mainly used for engineering drawings but we an use that for creating vector files
Software Type: Paid
File Format: ".DWG"
Supports: Windows / Mac
4. Fusion 360 [Online and Free for 3 years]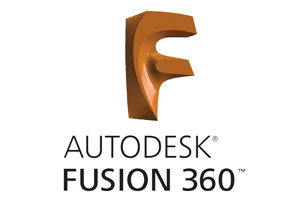 It is the fast-growing program among makers because it is powerful and gives offers for students and entrepreneurs that's why most of the peoples love Fusion 360.
Software Type: Paid,3 Years Free for Students, Teachers, and Entrepreneurs 
File Format: ".F3D"
Supports: Windows / Mac
5. Rhino [Mainly Using Architects]
Rhino mainly used for architectural and jewelry design but we can design Dxf files also on that software.
Software Type: Paid, Trial Available 
File Format: ".3DM"
Supports: Windows / Mac
6. Solidworks [Popolar and Engineering ]
Soildworks are mainly used by mechanical engineers for designing mechanisms and machines we can also use this for designing vectors
Software Type: Paid 
File Format: ".SLDDRW"
Supports: Windows / Mac
7. Tinkercad [Easy for Beginners & Kids]
Tinkercad is a beginner-friendly and online (no need to install software) it is very easy but it doesn't have more advanced features
Software Type: Free 
Supports: All OS, Because  it is a web app